Nitrile Rubber (NBR) Definition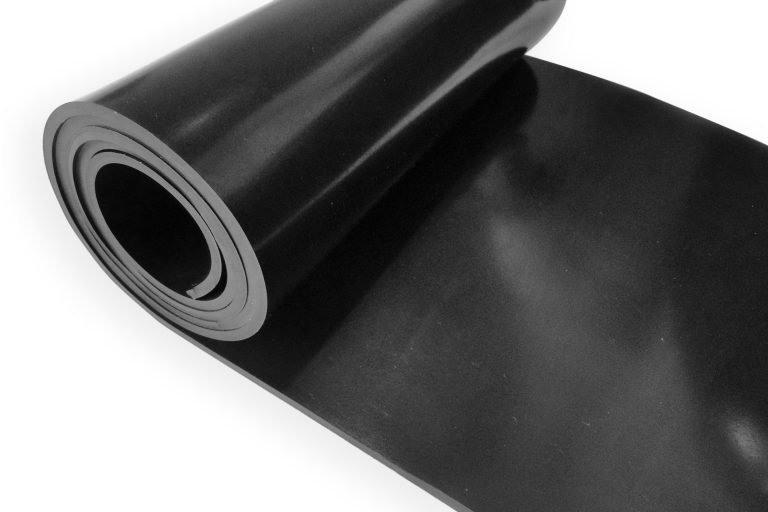 Nitrile Rubber (NBR) is a synthetic rubber produced by polymerization of acrylonitrile with butadiene. Nitrile synthetic rubber is also known as NBR, acrylonitrile-butadiene rubber, , nitrile-butadiene rubber, and NR. This type of synthetic rubber is widely used in a number of applications. In fact, industrial nitrile rubber is one of the very sought after variety of synthetic rubber by most of the manufaturing units. In the year 2005, worldwide consumption of NBR had reached almost 368,000 metric tons annually and the global market for NBR has been forecast to exceed 645 thousand tons by the year 2017.
Iran is producing Nitrile Rubber (NBR) in wide range and Huei Jie Oil has a big share in this production.
Nitrile Rubber (NBR) Applications
Used in rubber products of the automotive and other industrial units.
Used in a wide variety of application areas requiring oil, fuel, and chemical resistance.
Used in water handling applications and in fuel and oil handling hose, seals and grommets.
It is a perfect material for disposable lab, cleaning, and examination gloves.
Roll covers.
Hydraulic hoses.
Conveyor belting.
Graphic arts.
Oil field packers.
Seals for all kinds of plumbing and appliance applications.
Injection or transfer molded products.
Extruded hose or tubing.
Calendered sheet goods (floor mats and industrial belting).
Various sponge articles.
NBR CHARACTERISTICS
NBR belongs to the family of unsaturated copolymers of acrylonitrile and butadiene.
The physical and chemical properties of NBR vary depending on the polymer's composition of acrylonitrile.
Different grades are available for this rubber. The higher the acrylonitrile content within the polymer, the higher the oil resistance.
It is generally resistant to fuel and other chemicals.
It can withstand a range of temperatures.
It has inferior strength and flexibility, compared to natural rubber.
NBR is also resistant to aliphatic hydrocarbons.
It is less resistant to ozone, aromatic hydrocarbons, ketones, esters and aldehydes.
It has high resilience and high wear resistance but only moderate strength.
It has limited weathering resistance.
It can generally be used down to about -30 degree celcius , but special grades can also operate at lower temperatures.


| | |
| --- | --- |
| CHARACTERISTIC | ASTM D2000 SPECIFICATION |
| Durometer, Shore A | 70+/-5 |
| Tensile, psi (MPa), Minimum | 2031 (14) |
| Elongation, % Minimum | 250 |
| Specific Gravity | – |
| HEAT AGE, 70 HRS @ 100 C | |
| Durometer Change, Points | +/- 15 |
| Tensile Strength Change, % Maximum | +/- 30 |
| Elongation Change, % Maximum | -50 |
|   | |
| COMPRESSION SET, 22 HRS @ 100 C | |
| Original Deflection, % Maximum | 25 (Button) |
|   | |
| WATER RESISTANCE, 70 HRS @ 100C | |
| Durometer Change, Points | +/-10 |
| Volume Change, % | +/-15 |
|   | |
| FUEL A RESISTANCE, 70 HRS @ 23C | |
| Durometer Change, Points | +/-10 |
| Tensile Change, % Maximum | -25 |
| Elongation Change, % Maximum | -25 |
| Volume Change, % | -5/+10 |
|   | |
| FUEL B RESISTANCE, 70 HRS @ 23C | |
| Durometer Change, Points | 0/-30 |
| Tensile Change, % Maximum | -60 |
| Elongation Change, % Maximum | -60 |
| Volume Change, % Maximum | 0/+40 |
|   | |
| ASTM #1 OIL, 70 HRS @ 100C | |
| Durometer Change, Points | -5/+10 |
| Tensile Change, % Maximum | -25 |
| Elongation Change, % Maximum | -45 |
| Volume Change, % | -10/+5 |
|   | |
| ASTM #3 OIL, 70 HRS @ 100C | |
| Durometer Change, Points | -10/+5 |
| Tensile Change, % Maximum | -45 |
| Elongation Change, % Maximum | -45 |
| Volume Change, % Maximum | 0/+25 |
|   | |
| LOW TEMPERATURE BRITTLENESS ASTM D2137 | |
| Method A, 9.3.2 | Pass |
| 3 Minutes @ -40 C | Non-Brittle |