Wood Glue Description
Wood Glue is an adhesive used to tightly bond pieces of wood together. In this last century, world had grown faster than before; now people need more furniture than in the past century. More furniture means, more particleboards and more adhesives. Wood adhesives are used in every step of furniture manufacturing. Wood adhesives aim to bond wooden materials with each other or with different materials. Today, production with a faster pace is more important. Furniture production lines could be more productive with fast curing glues. Wood adhesives are used in more than 70% of wood products today in the world. The main reason is their use in gluing furniture joints and wood composite materials. most wood glues are a type of polyvinyl acetate (PVA). The wood glue is a water-based glue , water-based adhesive.The main Component is Polyvinyl acetate emulsion water, filler.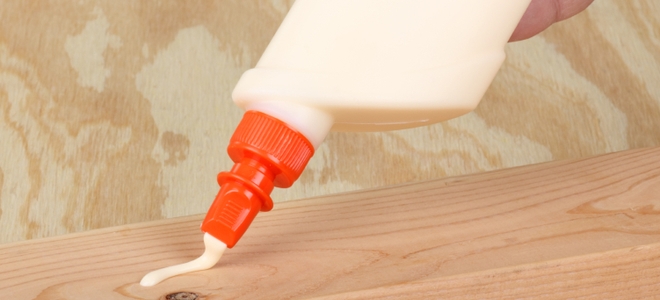 CHARACTERISTICS
APPLICATION TEMPERATURE – 55 ° to 75 ° F, best at room temperature
SERVICE TEMPERATURE – 0 ° to 150 ° F
OUTDOOR – Yes, under covered area
MOISTURE RESISTANT – Water resistant – not recommended for continual water exposure
PAINTABLE – Yes
SANDABLE – Yes
STAINABLE – No
Expands the WHEN Cured – NO
Cured COLOR – Natural Wood Color Tan
TECHNICAL STANDARDS – the ANSI / HPVA the Type II
STORAGE AT Room temperature of TIPS-store Wipe Excess Glue from Spout and Keep Sealed..
the GAP of FILLING – NO
COLORLESS – YES
Odorless – YES
aND WATER the CLEANUP – YES
TOXIC – NO
APPLICATIONS
Most wood glues need to be clamped while the glue sets.
1. Used in every step of furniture manufacturing.
2. Used in more than 70% of wood products today in the world.
3. Used in floor coverings, kitchen counters and for ceiling and wall tiles.
4. Used in nonstructural applications, within car upholstery and accessories.