Toluene Definition
Toluene , also known as toluol , is an aromatic hydrocarbon. It is a colorless, water-insoluble liquid with the smell associated with paint thinners. It is a mono-substituted benzene derivative, consisting of a CH3 group attached to a phenyl group.
Toluene was first isolated in 1837 through a distillation of pine oil by a Polish chemist named Filip Walter, who named it rétinnaphte. In 1841, French chemist Henri Étienne Sainte-Claire Deville isolated a hydrocarbon from balsam of Tolu (an aromatic extract from the tropical Colombian tree Myroxylon balsamum), which Deville recognized as similar to Walter's rétinnaphte and to benzene; hence he called the new hydrocarbon benzoène. In 1843, Jöns Jacob Berzelius recommended the name toluin. In 1850, French chemist Auguste Cahours isolated from a distillate of wood a hydrocarbon which he recognized as similar to Deville's benzoène and which Cahours named toluène.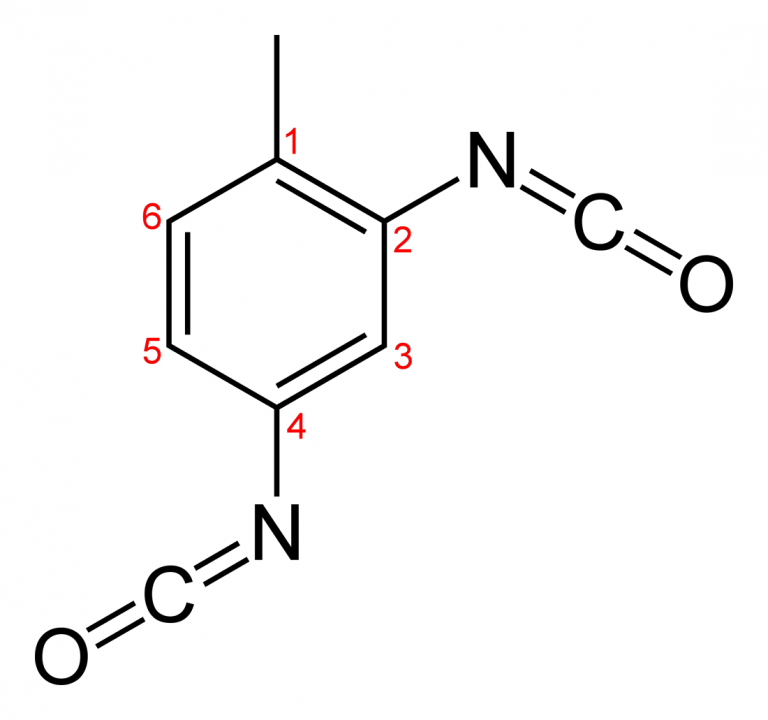 Toluene Applications
Used as an industrial feedstock.
Used as a solvent for carbon nanomaterials Used as a precursor to benzene via hydrodealkylation.
Used in the manufacture of polyurethane foam.
Used as an octane booster in gasoline fuels for internal combustion engines.
Used as an intoxicative inhalant in a manner unintended by manufacturers.
Used as a fullerene indicator.
CHARACTERISTICS
CBI.
Liquid.
OtherSolid.
Withheld.
COLOURLESS.
Sweet, pungent, benzene-like odor.
| | |
| --- | --- |
| CHARACTERISTIC | VALUE |
| Molecular Weight | 92.13 |
| Boiling Point | 110.7 oC |
| Melting Point | -95 oC |
| Flash Point | 40 oF (closed cup) |
| Vapor Density | 3.2 (air = 1) |
| Vapor Pressure | 36.7 mm Hg at 30 oC |
| Density/Specific Gravity | 0.866 at 20/4 oC (water = 1) |
| Log Octanol/Water Partition Coefficient | 2.69 |
| Conversion Factor | 1 ppm = 3.77 mg/m3 |