Paraffinic Rubber Process Oil Definition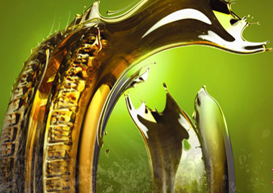 Paraffinic RPO its viscosity which meet ASTM D-445. This category of hydrocarbons comprises branched chain or straight linked hydrocarbon molecules of various viscosities. The viscosity increases as the chain length increase and therefore, the rubber process oil (furfural extract RPO) will be more viscous. Also they are applicable in Butyl rubbers. Paraffinic rubber process oils with high flash point and high viscosity own better life-cycle of the end product. Because paraffinic Furfural extract has higher viscosity and paraffinic content are preferred for achieving high retention of properties after ageing. Also they are preferred for higher loading of oil in situations such as heat resistant steam hoses and other materials like conveyor belts.
Iran is a big producer of Paraffinic rubber process oils and Huei Jie Oil has a big share of this production.
Paraffinic RPO Advantages
Paraffinic Oils are generally light in color having wide viscosity range, higher Aniline &Flash Point. It is extensively used in the manufacturing of butyl tubes, EPDM based rubber products, such as profiles, hose pipe& automotive Components.