Texapon (SLES) Definition
Texapon (SLES) N70NA is a sodium laureth sulfate used in clear and pearlescent, medium to high viscosity shampoos, bath and shower products. It is a high active ether sulfate manufactured from a special mid-cut fatty alcohol containing an average of 2 moles of ethylene oxide with maximum control of unwanted by-products, including those causing color and odor. This product has an unsulfated alcohol content of 2.50% max., a pH value (10% sol.) of 7.0-9.0, and a FAES (MW 381) of 68.0-72.0% Sodium laureth sulfate (SLES), an accepted contraction of sodium lauryl ether sulfate (SLES), is an anionic detergent and surfactant found in many personal care products (soaps, shampoos, toothpaste, etc.). SLES is an inexpensive and very effective foaming agent. SLES, sodium lauryl sulfate (SLS), ammonium lauryl sulfate (ALS), and sodium pareth sulfate are surfactants that are used in many cosmetic products for their cleaning and emulsifying properties. They behave similarly to soap.
Texapon is also known as Sodium lauryl ether sulfate(SLES), Sodium Dodecyl Sulphate, Sodium Mono-Dosyl Sulphate, Sodium lauryl sulfate, Sodium Dodecano Sulphate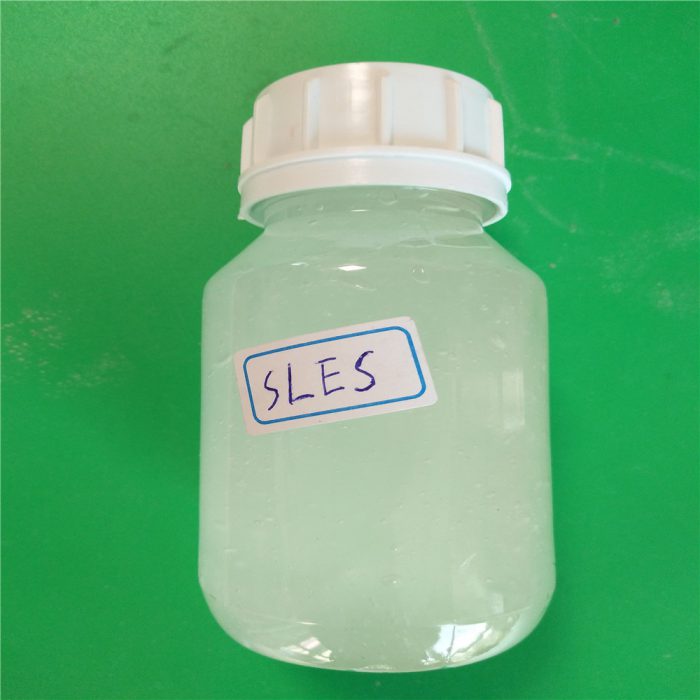 Texapon Applications
Dishwashing.
Hard Surface Cleaning.
Food and Beverage Processing.
Food Service and Kitchen Hygiene.
Commercial Laundry.
Institutional Cleaning and Sanitation.
Vehicle and Transportation Care.
Widely used in formulation of all ranges of Domestic Detergents Powder, Cake & Dish wash cleaners.
Formulation of Industrial
Household liquid cleaners
Washing powder
De-greaser of plating and leather making industry
Detergent of dishware
Texapon CHARACTERISTICS
Chemical formula : NaC12H25SO4
Min pH (1% Aqueous Solution) : 8.5 – 10.5
Sodium Sulphate % : 1.5 Max
Sodium Chloride % : 0.5 Max
Moisture % : 3.0 Max
Appearance :Flowable Paste, Transparent to Yellowish
pH Value : 7-9
Boiling point : 206 °C
Density: 1.0 g / cm³
Molar mass : 288.38 g mol-1
Free oil : 3.5 max
Characteristic Method

unit

value

Lower limit
Upper limit
              Appearance

–

Pass
White or light-yellow viscous paste
Odor

–

Pass
No strange Odors
pH 20°c ,3%

–

8.1
7.0
9.0

Anionic Surfactant

%

69.9

68.0

72.0

Color HAZEN/APHA
Klett,5%Am.aq.sol.
17
0
25
1.4-Dioxane
ppm
14
0
14
Unsulfated Components
%
2.3
0
3.5
Sodium sulfate
%
0.29
0
1.5
Iran is a big producer & supplier of Texapon in middle east and Huei Jie Oil has a big share of this production.