SOLVENT Definition
A solvent (from the Latin solvō, "loosen, untie, solve") is a substance that dissolves a solute (a chemically distinct liquid, solid or gas), resulting in a solution. A solvent is usually a liquid but can also be a solid, a gas, or a supercritical fluid. The quantity of solute that can dissolve in a specific volume of solvent varies with temperature. Common uses for organic solvents are in dry cleaning (eg tetrachloroethylene), as paint thinners (eg toluene, turpentine) , as nail polish removers and glue solvents (acetone, methyl acetate, ethyl acetate), in spot removers (eg hexane, petrol ether), in detergents (citrus terpenes) and in perfumes (ethanol). Water is a solvent for polar molecules and the most common solvent used by living things; all the ions and proteins in a cell are dissolved in water within a cell.Solvents find various applications in chemical, pharmaceutical, oil, and gas industries, including in chemical syntheses and purification processes.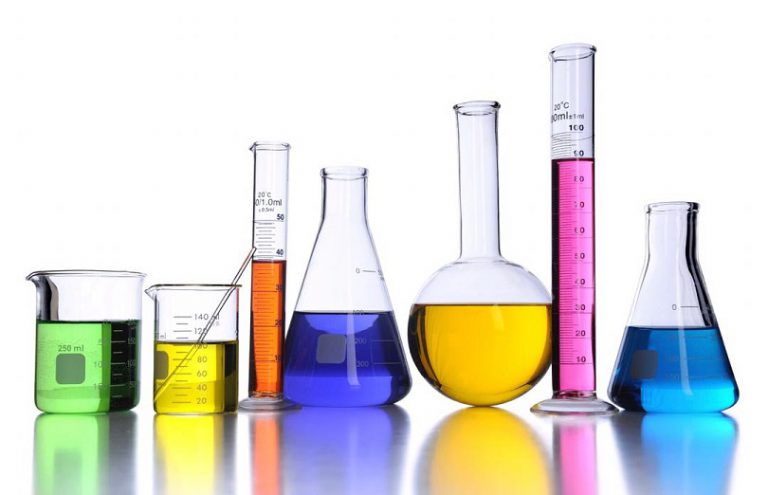 Solvent Classification
Solvents can be broadly classified into two categories: polar and non-polar. A special case is mercury, whose solutions are known as amalgams; also, other metal solutions exist which are liquid at room temperature. Generally, the dielectric constant of the solvent provides a rough measure of a solvent's polarity. The strong polarity of water is indicated by its high dielectric constant of 88 (at 0 ° C). Solvents with a dielectric constant of less than 15 are generally considered to be nonpolar. The dielectric constant measures the solvent's tendency to partly cancel the field strength of the electric field of a charged particle immersed in it. This reduction is then compared to the field strength of the charged particle in a vacuum. Heuristically,the dielectric constant of a solvent can be thought of as its ability to reduce the solute's effective internal charge. Generally, the dielectric constant of a solvent is an acceptable predictor of the solvent's ability to dissolve common ionic compounds, such as salts.
Solvents Applications
chemical industry
cluster experimentation
industrial polymerization
ion-exchange technology
reaction mechanisms
solutions
TYPES OF BITUMENS WE PROVIDE